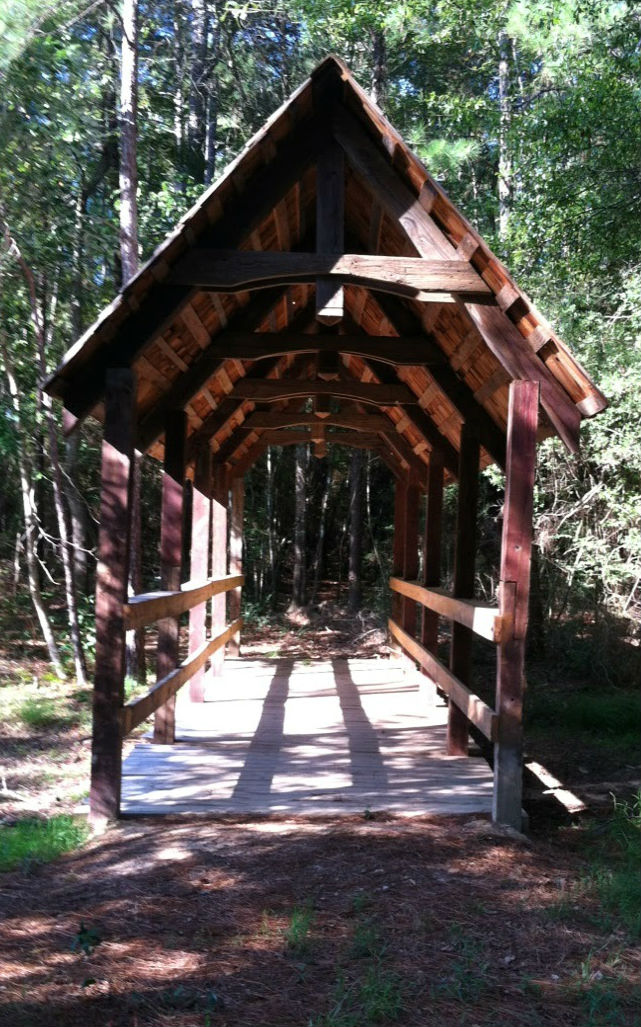 Building Facilities
We hope that you will see our buildings here at the camp as an extension of your church buildings at home. No matter what size group we have lodging, dining, and worship areas that will make you feel right at home. Let us know ahead of time what you need and we will have your conference room setup, with all your needed sound and video equipment, before you arrive at camp. Please click on the sliders below to get more details on the building facilities here at East Texas Baptist Encampment.
Lodging Facilities
There are three different lodging styles at the camp. The Lakeview Lodge is our motel style lodging building and features many of the amenities that you find in motel rooms. Our dorm buildings have either two or four sleeping areas with bunk beds. You will need to provide all your own linens in the dorm. Finally, the Magnolia RV Park is ready for your RV with pull through parking and all hookups. Please click on the building name below for more details.
Lakeview Lodge
Cedar Dorm
Huff Dorm
Holly Dorm
Dogwood Dorm
Farris Dorm
Magnolia RV Park
Dining Facilities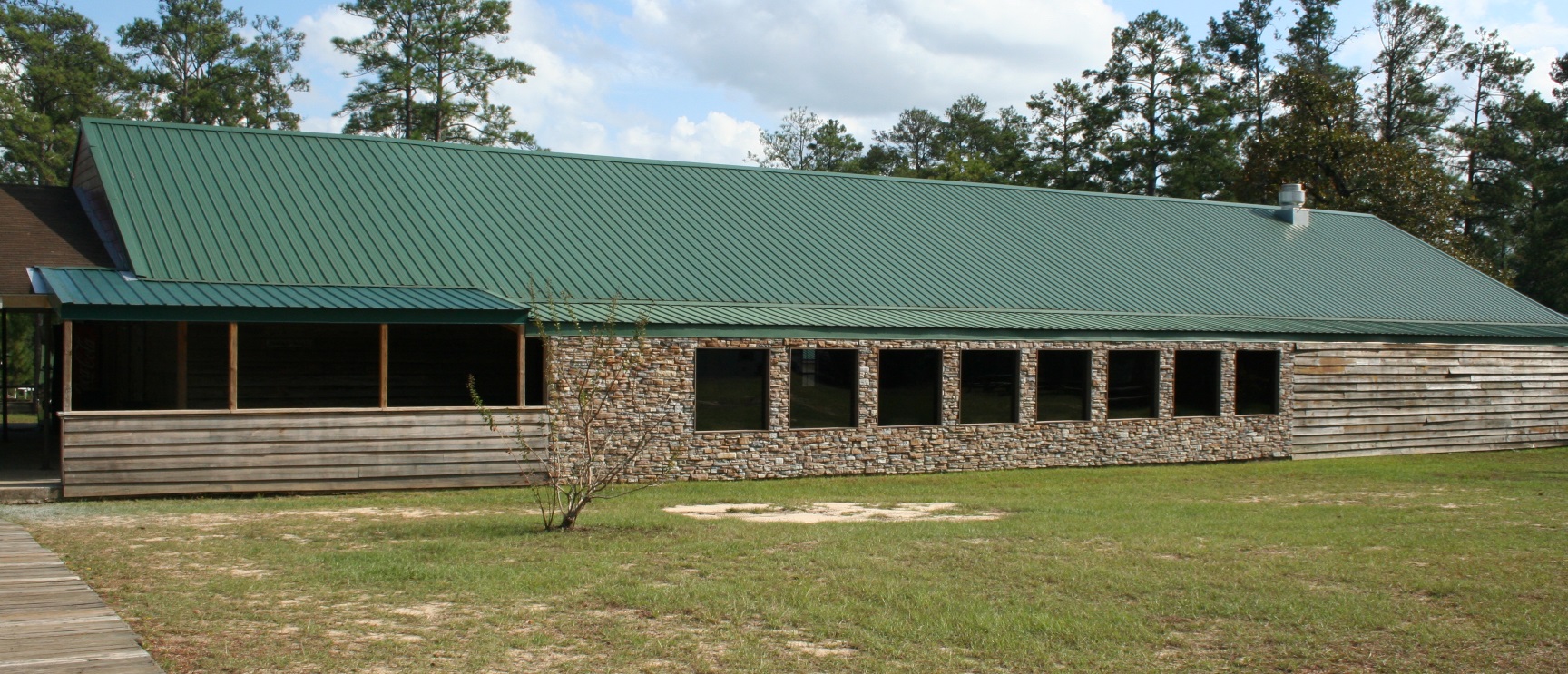 The main dining hall sits in the center of camp and is attached to the Tabernacle by a covered breezeway. Most meals at camp are served buffet style by our friendly kitchen staff. Special meals or banquets may be arranged in advance with the Food Service Director. The Dining Hall is divided into two large rooms. The main dining hall is right off the serving area and features a specialty kitchen area where we serve hot waffles with all the extras and our drink bar always has cold drinks and hot coffee on tap. The Annex may also be used as a dining room with larger groups or as a conference room. Both rooms can be furnished with either picnic style tables and benches or rectangular and circular tables and chairs. The main dining area also has several booths with large windows where you may look out over the camp.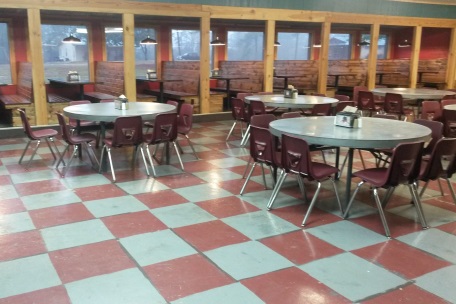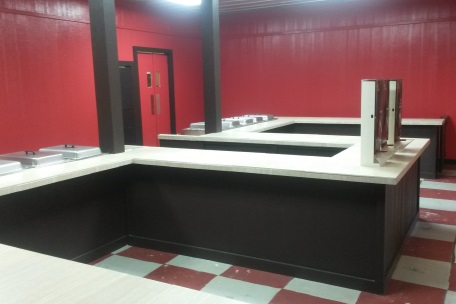 The camp also has two rentable kitchens that can be scheduled for your retreat. The larger kitchen is located in the Cedar dorm. It is equipped with two ranges and two refrigerators. The smaller kitchen is located in the Huff dorm and is equipped with one range and refrigerator. There is also a small kitchenette off the lodge conference room in addition to the coffee bar area. If outdoor cooking is more your group's style, the camp has a small charcoal grill and three fire rings. There is no cost to use the grill or fire rings, but you will need to provide your own fuel.
Worship Facilities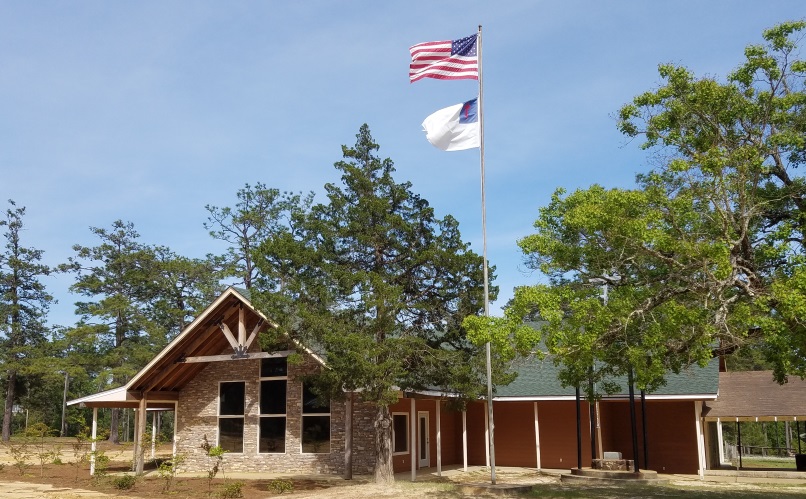 The Tabernacle is the main worship area and is located in the center of camp. The room is large enough to hold up to 350-400 campers. It is equipped with a dual flat panel TV video system. All you need is to plug in your computer or digital media player and you are ready to go. ETBE has a sound system or you may bring your own. The building has large double doors beside the stage for easy load in and out of all your equipment.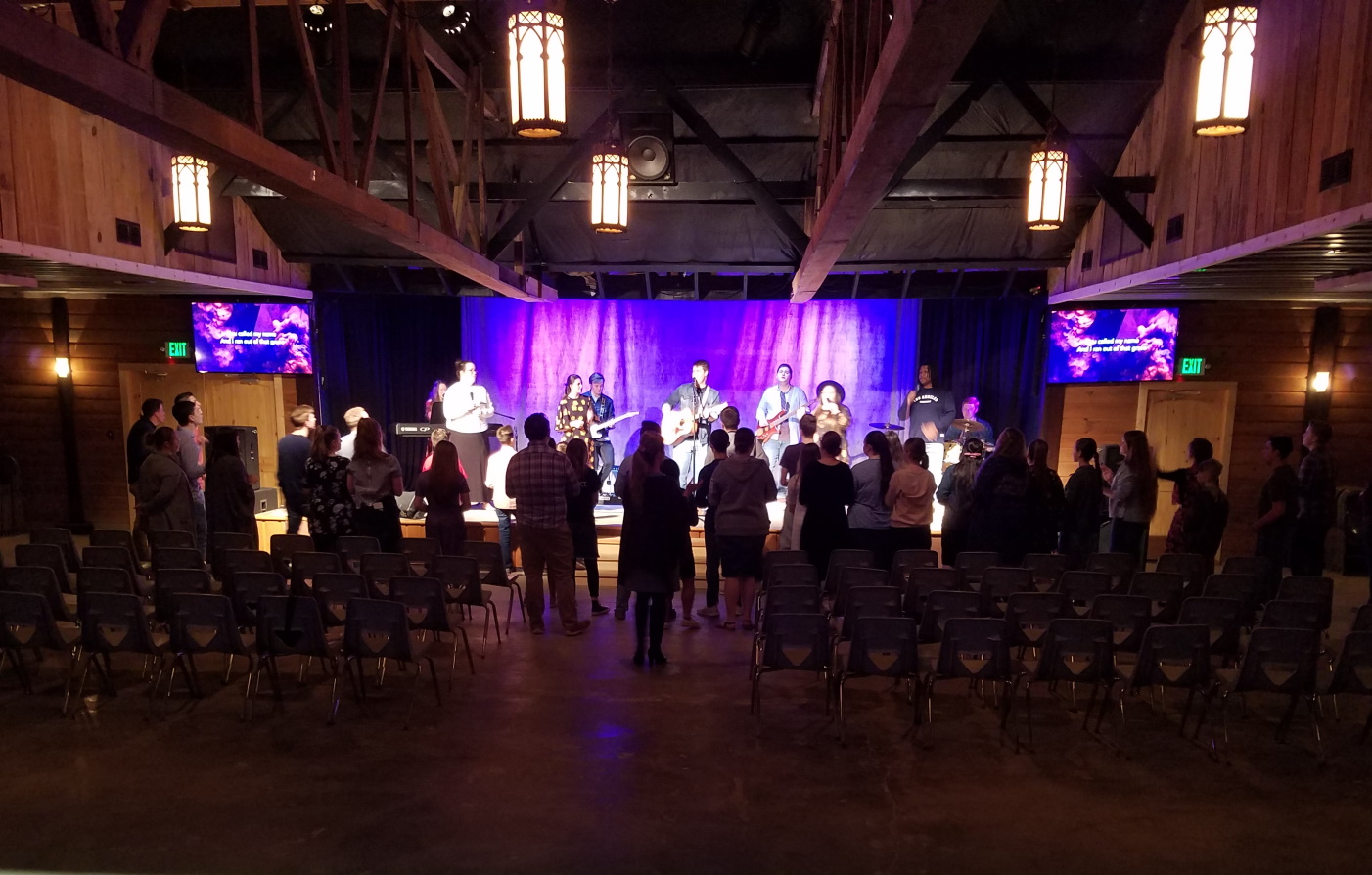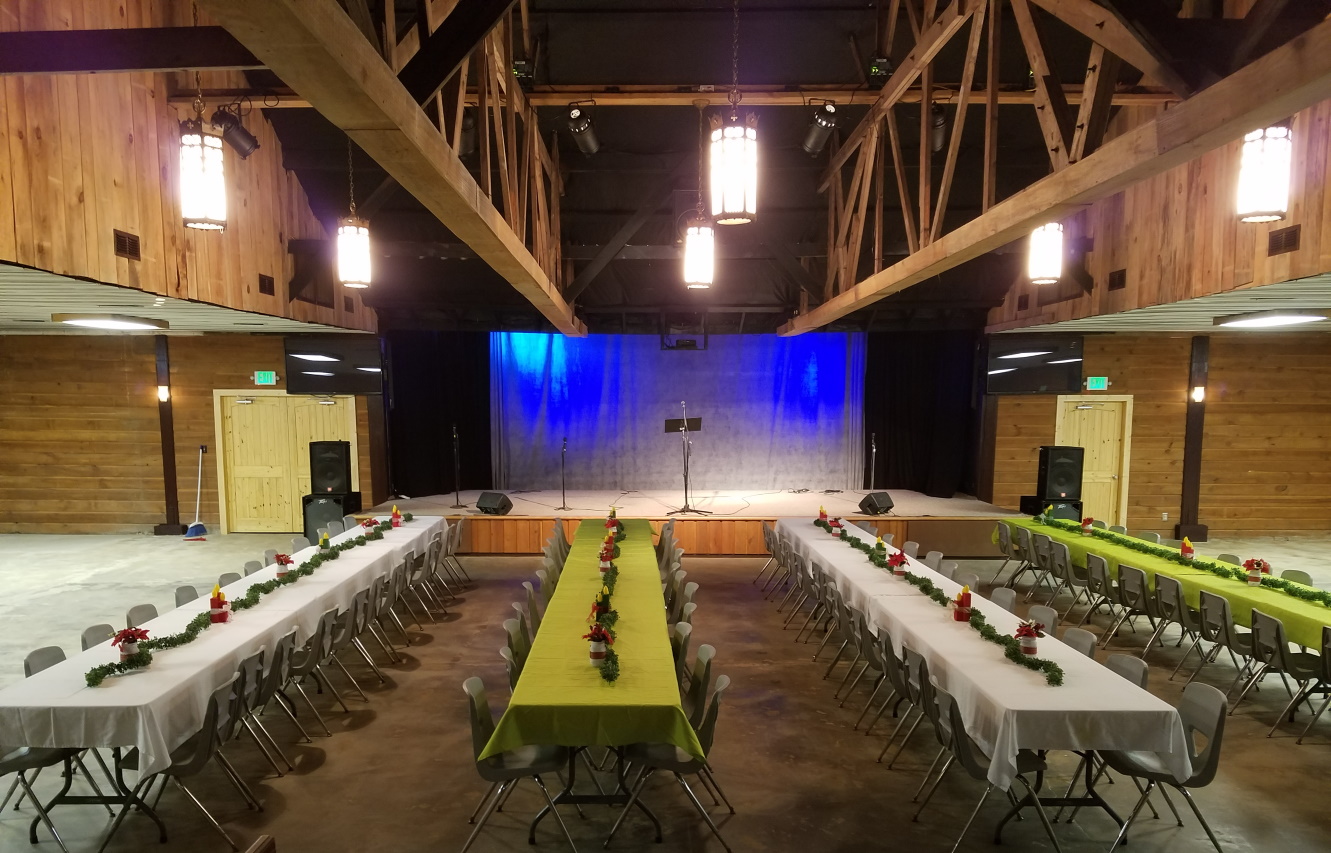 In addition to the Tabernacle the camp has several other meeting areas. There are conference rooms attached to four of our five dorms. The Lakeview Lodge has the second largest conference room. Finally, the Crenshaw Chapel is a small one room chapel in close proximity to the Lakeview Lodge and the Farris Dorm. One conference room large enough for your group is included with your overnight stay at the camp. Additional rooms may be scheduled as needed. The cost for these additional rooms and rooms for day use campers can be found in the price list. Please look in the lodging slider for more details about the dorm conference rooms.