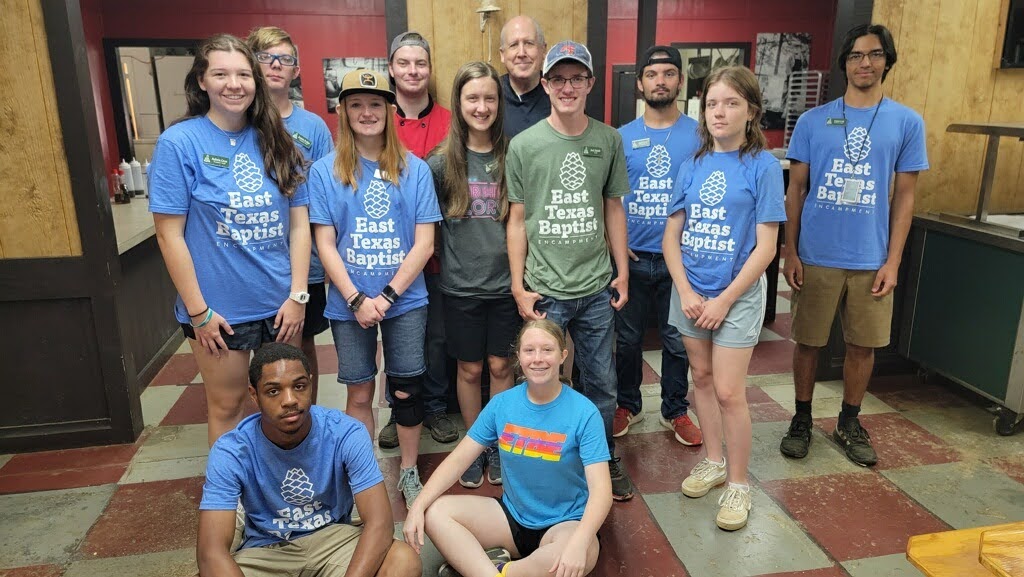 Summer Staff
Come serve with us as we share the love of Jesus with thousands of campers this summer!
---
Ministry Aras:
Lifeguards.
Canoes.
Archery.
Challenge/Ropes course.
Food service.
Housekeeping.
Concession stand.
Gift shop
Benefits:
$500 Scholarsip.
Weekly salary.
Meals.
Lodging.
---
Each staffer will need to bring closed toe shoes, shorts and/or pants, swimsuit, and other personal items for the summer. The camp will provide staff shirts, but a few work shirts will also be handy for summer staff to have on hand. Bedding for the staff dorm is also needed. The camp does have laundry areas available for all staff to use.
During the summer, ETBE will host an overnight camp for kindergartener-3rd grade through week long youth camps with high school seniors. Summer staffers live in staff housing on the encampment all summer. You are allowed to leave when there is not a camp in session. Time off must be scheduled in advance. Summer staff are trained in many different areas of camp ministry here at the camp so that they can move around and serve in different areas during the summer. All needed certifications can be either completed online or here by camp staff. Please use the button to create an application online!